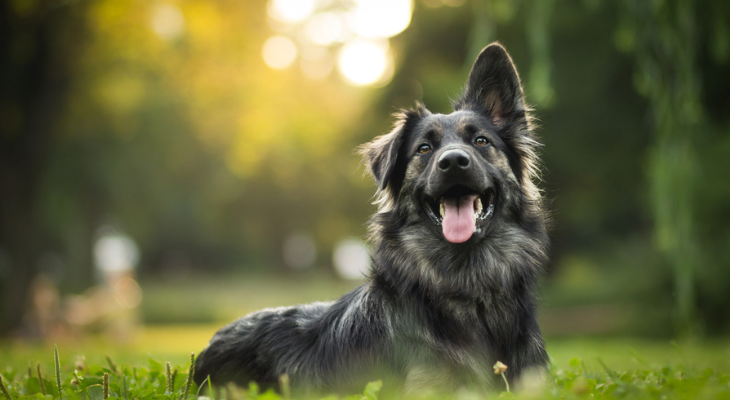 Why Your Pet Needs Heartworm Protection
One bite from a mosquito could put your pet's health in jeopardy if it's not protected against heartworm. Heartworms invade your pet's heart, lungs and blood vessels and can kill your pet or cause serious, lifelong health issues. Fortunately, medication available from your veterinarian can help your pet avoid heartworm.
How Heartworm Affects Pets
Heartworm is spread when a mosquito bites an infected animal and then bites your pet. Your pet's body provides the perfect environment for the growth of heartworm larvae, which become full-grown heartworms in just six months. Adult heartworms look like cooked pieces of spaghetti and vary in length from 4" to 14". The worms invade your pet's lungs and blood vessels and affect the heart's ability to pump blood efficiently.
By the time pets begin to show symptoms of heartworm, permanent damage to their lungs, heart, kidneys, liver or blood vessels may already have occurred. Animals that survive the disease may have ongoing health problems that reduce their life expectancy.
No matter where you live in the U.S., your pet can get heartworm disease. In fact, heartworm has been diagnosed in all 50 states, according to the American Heartworm Association (AHA). If a mosquito carrying heartworm catches a wind current, it can travel hundreds of miles away.
Signs and Symptoms of Heartworm
Infected pets may have these signs and symptoms:
Dogs. Dogs with heartworm disease may cough, be less active than usual, become fatigued easily and lose interest in eating. You may also notice that your pet's stomach may look bloated or swollen. Dogs usually have more adult worms than cats or ferrets. According to the U.S. Food & Drug Administration, the average number of worms is 15, but some dogs may have as many as 250 worms. Large numbers of worms can block the blood flow to the heart and increase the risk of sudden death.
Cat. If your cat is infected with heartworms, you may notice weight loss, coughing, shortness of breath, vomiting, lack of appetite or sudden collapse. Fluid can also build up in the abdomen, causing swelling. Cats usually only have a few worms, and most don't live long enough to become adults, according to the AHA. Although cats have fewer worms than dogs, they can still experience severe health problems due to heartworm.
Ferrets. Because ferrets are so small, even one or two worms can serious health problems. Heartworm symptoms in ferrets include rapid breathing, lack of energy, coughing or gums that look blue.
Preventing Heartworm
Heartworm disease is completely preventable if your pet takes preventative medication. If your dog is 7 months or older, it will need to be tested for heartworm first before starting the medication. Puppies younger than 7 months don't need to be tested first.
Depending on your preference, you can use a monthly topical medication applied to your pet's fur, a chewable tablet or injections at the veterinary office to protect your pet from heartworm. Your pet will also need a heartworm test every year to make sure that it hasn't been infected.
Monthly medications are also available for cats and ferrets. Kittens can start heartworm preventative medication as young as six weeks. Ferrets usually start the medication when they weight at least two pounds. Although the medications prevent heartworm disease by killing larvae, they won't kill adult worms. If your pet already has heartworm, it will need treatment to kill the worms or manage the health conditions caused by the infection.
Is your pet protected against heartworm? Contact our office to schedule a heartworm test and renew your pet's prescription for heartworm preventative medication.
Sources:
American Heartworm Society: Heartworm Basics
American Veterinary Medical Association: Heartworm Disease
U.S. Food and Drug Administration: Keep the Worms Out of Your Pet's Heart! The Facts about Heartworm Disease