Welcome to West River Veterinary Clinic
Your Veterinarian in Hettinger, North Dakota
Call us at (701)567-4333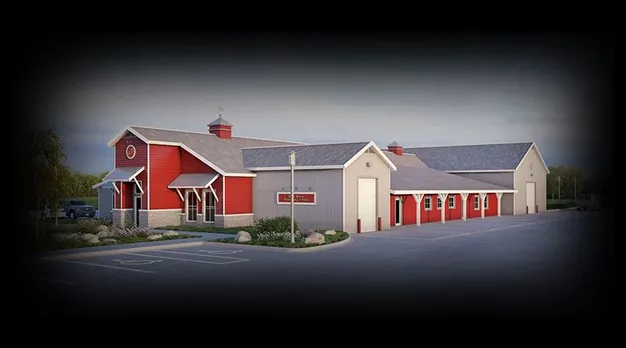 Welcome to the West River Veterinary Clinic where our veterinarians and staff are committed to providing compassionate, knowledgeable, and quality care in both North and South Dakota. WRVC is a full service mixed animal practice with five veterinarians on staff, so whether it is your family pet or your herd, our licensed veterinarians and professional staff are here for all your small and large animal needs.
In addition to routine checkups and vaccines, our state-of-the-art veterinary hospital offers diagnostics services including dentistry, in house bloodwork, x-ray, and ultrasound examinations. We also have indoor and outdoor large animal working facilities, with drive-thru loading, so no need to hassle with backing up a trailer.
Beyond providing top-notch medical and surgical services, our hospital offers 24-hour emergency care after business hours, weekends and holidays. We have supportive veterinary services on site, to deliver the ultimate in care and convenience, including our in-house pharmacy, prescription diets, grooming and boarding.
WRVC has been providing high quality veterinary medicine for over 50 years. Our veterinarians provide cutting edge medical care to a wide range of animal patients with an emphasis on personal and compassionate service to our clients. We pride ourselves on being active members of our community, as we believe a community's success is dependent on the contributions of its members.
While visiting our site, please browse around as we have articles and newsletters on various animal related topics. We welcome you to call or stop on by so you can meet our knowledgeable, caring team of doctors and staff. Let us see how we can help maximize your animals' health and well-being. We are happy to answer any questions you may have and pride ourselves on working closely with you to offer only the best for your pets and livestock.